Jannik Steimle (Team Vorarlberg Santic) wygrał prolog i jest pierwszym liderem Österreich-Rundfahrt-Tour of Austria.
Tradycyjnie nieco w cieniu wydarzeń na Tour de France rozpoczął się wyścig dookoła Austrii. Na początek na kolarzy czekał prolog w Wels o długości 2500 metrów.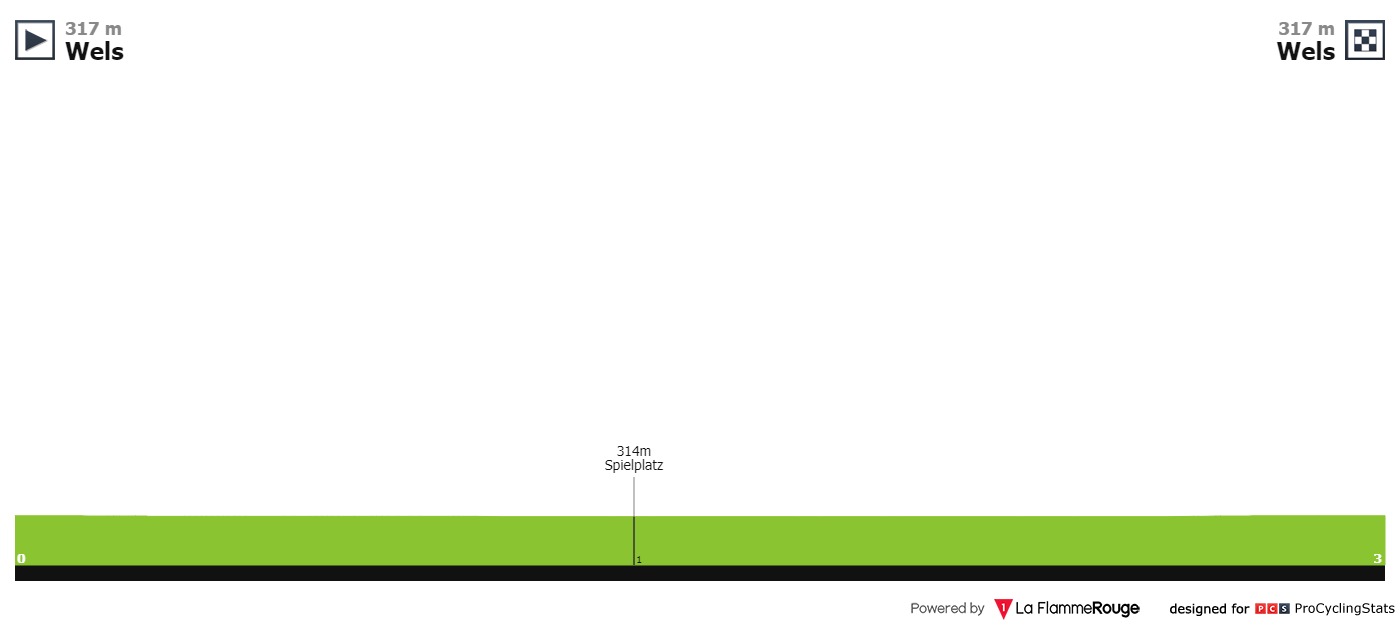 Najlepszy czas wykręcił Jannik Steimle (Team Vorarlberg Santic), który potwierdził swoją dobrą dyspozycję. Sekundę stracił do niego Matthias Brändle (Israel Cycling Academy). Trzeci był Pieter Vanspeybrouck (Wanty – Gobert Cycling Team).
Pięć sekund gorszy od zwycięzcy był Josef Černý (CCC Team) i to wystarczyło do zajęcia szóstej pozycji. Najlepszym z Polaków był Łukasz Owsian (CCC Team), który uplasował się trzy oczka niżej.
Wyniki prologu:
1 STEIMLE Jannik (GER) Team Vorarlberg Santic 0:02:50,11
2 BRÄNDLE Matthias (AUT) Israel Cycling Academy 0:00:01,12
3 VANSPEYBROUCK Pieter (Bel) WANTY – GOBERT CYCLING TEAM 0:00:03,74
4 WIRTGEN Tom (Lux) WALLONIE BRUXELLES 0:00:04,23
5 LIEPINS Emils (Lat) WALLONIE BRUXELLES 0:00:04,29
6 CERNY Josef (Cze) CCC Team 0:00:04,92
7 DEVRIENDT Tom (Bel) WANTY – GOBERT CYCLING TEAM 0:00:05,88
8 GAMPER Patrick (AUT) Tirol KTM Cycling Team 0:00:06,00
9 OWSIAN Łukasz (Pol) CCC Team 0:00:06,17
10 GASPAROTTO Enrico (Ita) Team Dimension Data 0:00:06,35
11 KOCH Jonas (GER) CCC Team 0:00:06,50
12 KRIZEK Matthias (AUT) TEAM FELBERMAYR SIMPLON WELS 0:00:06,89
13 FEDELI Alessandro (Ita) DELKO MARSEILLE PROVENCE 0:00:07,38
14 FERNANDEZ ANDUJAR Ruben (Esp) MOVISTAR TEAM 0:00:07,40
15 SLAGTER Tom-Jelte (Ned) Team Dimension Data 0:00:07,46
16 SPENGLER Lukas (SUI) WALLONIE BRUXELLES 0:00:07,60
17 SWIFT Connor (GBr) Arkea Samsic 0:00:07,63
18 LIETAER Eliot (Bel) WALLONIE BRUXELLES 0:00:07,87
19 JENSEN August (Nor) Israel Cycling Academy 0:00:07,97
20 BETANCUR GOMEZ Carlos Alberto (Col) MOVISTAR TEAM 0:00:08,18
21 HOFER Andreas (AUT) HRINKOW ADVARICS CYCLEANG 0:00:08,19
22 SCHELLING Patrick (SUI) Team Vorarlberg Santic 0:00:08,29
23 KOLB Stefan (AUT) Maloja Pushbikers 0:00:08,32
24 DLAMINI Nicholas (RSA) Team Dimension Data 0:00:08,41
25 ANACONA GOMEZ Winner Andrew (Col) MOVISTAR TEAM 0:00:08,46
26 ZOIDL Riccardo (AUT) CCC Team 0:00:08,47
27 GUERNALEC Thibault (Fra) Arkea Samsic 0:00:08,70
28 PICHON Laurent (Fra) Arkea Samsic 0:00:08,76
29 SCHLEMMER Lukas (AUT) Maloja Pushbikers 0:00:08,81
30 O'CONNOR Ben (Aus) Team Dimension Data 0:00:08,83
31 DEMPSTER Zakkari (Aus) Israel Cycling Academy 0:00:09,02
32 DE BOD Stefan (RSA) Team Dimension Data 0:00:09,12
33 DEGAND Thomas (Bel) WANTY – GOBERT CYCLING TEAM 0:00:09,19
34 AUER Daniel (AUT) Maloja Pushbikers 0:00:09,54
35 VISCONTI Giovanni (Ita) NERI SELLE ITALIA KTM 0:00:09,66
36 DAVIES Scott (GBr) Team Dimension Data 0:00:09,67
37 SCHINNAGEL Johannes (GER) Maloja Pushbikers 0:00:09,81
38 BAJC Andi (Slo) TEAM FELBERMAYR SIMPLON WELS 0:00:09,87
39 GEBREIGZABHIER Amanuel (Eri) Team Dimension Data 0:00:10,02
40 RITZINGER Felix (AUT) Maloja Pushbikers 0:00:10,07
41 KASPERKIEWICZ Przemysław (Pol) DELKO MARSEILLE PROVENCE 0:00:10,32
42 HERMANS Ben (Bel) Israel Cycling Academy 0:00:10,58
43 BOGUSŁAWSKI Marceli (Pol) WIBATECH MERX 0:00:10,68
44 DE CLERCQ Bart (Bel) WANTY – GOBERT CYCLING TEAM 0:00:10,88
45 SEPULVEDA Eduardo (Arg) MOVISTAR TEAM 0:00:10,90
46 ZARDINI Edoardo (Ita) NERI SELLE ITALIA KTM 0:00:10,97
47 KULIKOV Vladislav (Rus) GAZPROM RUSVELO 0:00:11,07
48 GAMPER Mario (AUT) Tirol KTM Cycling Team 0:00:11,14
49 STĘPNIAK Grzegorz (Pol) WIBATECH MERX 0:00:11,59
50 HARDY Romain (Fra) Arkea Samsic 0:00:11,62
51 BONNAMOUR Franck (Fra) Arkea Samsic 0:00:11,64
52 TUREK Daniel (Cze) Israel Cycling Academy 0:00:11,94
53 FERNANDEZ CRUZ Delio (Esp) DELKO MARSEILLE PROVENCE 0:00:12,09
54 BARBERO Carlos (Esp) MOVISTAR TEAM 0:00:12,16
55 THALMANN Roland (SUI) Team Vorarlberg Santic 0:00:12,24
56 STÜSSI Collin Criss (SUI) Team Vorarlberg Santic 0:00:12,61
57 GAMPER Florian (AUT) Tirol KTM Cycling Team 0:00:12,73
58 RIVI Samuele (Ita) Tirol KTM Cycling Team 0:00:12,87
59 VALLS Rafael (Esp) MOVISTAR TEAM 0:00:12,90
60 PEYSKENS Dimitri (Bel) WALLONIE BRUXELLES 0:00:12,91
61 FEILLU Brice (Fra) Arkea Samsic 0:00:13,07
62 SCHÖNBERGER Sebastian (AUT) NERI SELLE ITALIA KTM 0:00:13,37
63 GUERIN Alexis (Fra) DELKO MARSEILLE PROVENCE 0:00:13,52
64 ACHTERBERG Yannik (GER) Maloja Pushbikers 0:00:13,58
65 BANZER Gordian (SUI) Team Vorarlberg Santic 0:00:13,64
66 BARTA William (USA) CCC Team 0:00:13,69
67 LEOPOLD Hans-Jörg (AUT) Maloja Pushbikers 0:00:13,74
68 ROVNY Ivan (Rus) GAZPROM RUSVELO 0:00:13,86
69 TEN DAM Laurens (Ned) CCC Team 0:00:13,95
70 RAPP Jonas (GER) HRINKOW ADVARICS CYCLEANG 0:00:13,95
71 RABITSCH Stephan (AUT) TEAM FELBERMAYR SIMPLON WELS 0:00:14,42
72 RYBALKIN Aleksei (Rus) GAZPROM RUSVELO 0:00:14,52
73 BRKIC Benjamin (AUT) TEAM FELBERMAYR SIMPLON WELS 0:00:14,78
74 DE LA PARTE Victor (Esp) CCC Team 0:00:14,84
75 ANDEMESKEL Awet (0) Israel Cycling Academy 0:00:14,87
76 VAN EMPEL Etienne (Ned) NERI SELLE ITALIA KTM 0:00:14,93
77 SHALUNOV Evgeny (Rus) GAZPROM RUSVELO 0:00:14,96
78 VLASOV Aleksandr (Rus) GAZPROM RUSVELO 0:00:15,04
79 QUINTANA Dayer (Col) NERI SELLE ITALIA KTM 0:00:15,07
80 SAGIV Guy (Isr) Israel Cycling Academy 0:00:15,10
81 DE ROSSI Lucas (Fra) DELKO MARSEILLE PROVENCE 0:00:15,13
82 ZIMMERMANN Georg (GER) Tirol KTM Cycling Team 0:00:15,22
83 PODLASKI Michał (Pol) WIBATECH MERX 0:00:15,27
84 LODERER Timon (GER) HRINKOW ADVARICS CYCLEANG 0:00:15,61
85 CASTRILLO Jaime (Esp) MOVISTAR TEAM 0:00:15,67
86 MINNAARD Marco (Ned) WANTY – GOBERT CYCLING TEAM 0:00:15,72
87 BOEV Igor (Rus) GAZPROM RUSVELO 0:00:15,93
88 EICHINGER Daniel (AUT) HRINKOW ADVARICS CYCLEANG 0:00:15,96
89 PAASSCHENS Mathijs (Ned) WALLONIE BRUXELLES 0:00:16,02
90 MORENO BAZAN Javier (Esp) DELKO MARSEILLE PROVENCE 0:00:16,23
91 MALGAY Lukas (GER) HRINKOW ADVARICS CYCLEANG 0:00:16,31
92 CHERKASOV Nikolai (Rus) GAZPROM RUSVELO 0:00:16,36
93 LEHNER Daniel (AUT) TEAM FELBERMAYR SIMPLON WELS 0:00:16,42
94 GONZALEZ Roberto (Pan) NERI SELLE ITALIA KTM 0:00:16,44
95 COMBAUD Romain (Fra) DELKO MARSEILLE PROVENCE 0:00:16,45
96 MOLLY Kenny (Bel) WALLONIE BRUXELLES 0:00:16,55
97 EL GOUZI Omar (Ita) Tirol KTM Cycling Team 0:00:16,64
98 DIAZ GALLEGO Josè Manuel (Esp) Team Vorarlberg Santic 0:00:17,25
99 HOLLAND Michael (AUT) SPORT.LAND. NIEDERÖSTERREICH 0:00:17,29
100 HAMMERSCHMID Marvin (AUT) SPORT.LAND. NIEDERÖSTERREICH 0:00:17,68
101 RUTKIEWICZ Marek (Pol) WIBATECH MERX 0:00:17,70
102 GRAF Andreas (AUT) HRINKOW ADVARICS CYCLEANG 0:00:17,77
103 BONGIORNO Francesco Manuel (Ita) NERI SELLE ITALIA KTM 0:00:17,93
104 CIEŚLIK Paweł (Pol) WIBATECH MERX 0:00:18,43
105 NIKITIN Matvey (Kaz) VINO – ASTANA MOTORS 0:00:18,87
106 HRINKOW Dominik (AUT) HRINKOW ADVARICS CYCLEANG 0:00:18,89
107 PAJEK Luka (Slo) SPORT.LAND. NIEDERÖSTERREICH 0:00:18,95
108 ASTAFYEV Stepan (Kaz) VINO – ASTANA MOTORS 0:00:19,28
109 GEISMAYR Daniel (AUT) Team Vorarlberg Santic 0:00:19,53
110 HAMMERSCHMID Raphael (AUT) SPORT.LAND. NIEDERÖSTERREICH 0:00:19,58
111 BUDIAK Anatolii (Ukr) WIBATECH MERX 0:00:19,80
112 ENGELHARDT Felix (GER) Tirol KTM Cycling Team 0:00:20,41
113 PRONSKIY Vadim (Kaz) VINO – ASTANA MOTORS 0:00:20,55
114 GRUBER Julian (AUT) SPORT.LAND. NIEDERÖSTERREICH 0:00:22,27
115 OVSYANNIKOV Alexandr (Kaz) VINO – ASTANA MOTORS 0:00:22,58
116 BAUGNIES Jerome (Bel) WANTY – GOBERT CYCLING TEAM 0:00:25,09
117 UMHALLER Thomas (AUT) SPORT.LAND. NIEDERÖSTERREICH 0:00:26,33
118 SEMENOV Alexandr (Kaz) VINO – ASTANA MOTORS 0:00:26,46
119 MASTALLER Stefan (AUT) SPORT.LAND. NIEDERÖSTERREICH 0:00:26,72
120 MANGERTSEDER Matthias (GER) TEAM FELBERMAYR SIMPLON WELS 0:01:21,62
DNS KIERNER Florian (AUT) TEAM FELBERMAYR SIMPLON WELS